---
Dr. Shannon De Vera, DDS
---
Dr. De Vera joined Smile Big Pediatric Dentistry in November of 2018. She received her Bachelor of Science from Texas A&M University with a focus in Biomedical Engineering. She graduated from the University of Texas School of Dentistry in Houston, Texas in 2014. She completed a two year residency in Pediatric Dentistry in 2016. She takes continuing education courses each year to keep up to date on the latest advances in the dental profession so she can incorporate those learnings in caring for her patients. She is a member of the ADA, AAPD, TDA and the Houston Academy of Pediatric Dentistry. She is also a member of the College of Diplomates of the American Board of Pediatric Dentists which she is also certified through. Her goal at Smile Big Pediatric Dentistry is to provide exception care and give the kids the tools to maintain a healthy smile.
Dr. De Vera is married to her husband James, and they have two sons, Luke and Adam. They also have a dog named Cooper. In her spare time she enjoys running, swimming and cycling if the time allows. She also likes to cook and bake. With all the amazing food in the Houston area, she enjoys trying new restaurants. When not caring for the patients at Smile Big Pediatric Dentistry she loves to travel and experience new cultures.
---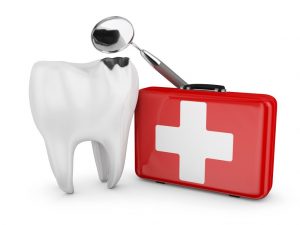 Meet Our Team
At Smile Big Pediatric Dentistry, we have a great team of teeth-cleaners and professionals who love caring for children's smiles! When families visit our dental office in Humble, Texas, our team makes sure that both our patients and their parents are comfortable, and that each child, toddler, or teenager has a positive experience. To meet our fun and friendly dental team, we invite you to read about us below, or call our office! We look forward to meeting you!
---
Amber Gardner, Office Manager
---
Amber has been with Smile Big Pediatric Dentistry since March of 2019, but she has worked closely with the staff for many years. She has been working in the dental industry for 4 years and is very passionate about supporting the patient's needs. She believes every patient is part of our extended family, and because of that each patient is given person attention. She enjoys being a part of a practice where the goal is bigger than one individual. Our mission is to build long-lasting relationships that begins with infants all the way through adolescence. That foundation can forever change a patient's anxiety level, self-confidence and overall oral health.
Amber has been married for 24 years, and has lived in the Humble area for over 26 years. She has two teenage children, a daughter that is 12 and a son that is 16. Amber loves to travel, do many different outdoor activities, singing, many different hand crafts such as cross-stitch. Every chance she gets she loves to ice skate. Most importantly, she enjoys spending time with her kids exploring all their hobbies.
---
---
Kim Rivera, Patient Care Coordinator
---
Kim has been with Smile Big Pediatric Dentistry for 2 years. She loves working with the team at Smile Big Pediatric Dentistry because they all have the same goal of patient satisfaction, and they have fun while trying to achieve that goal every day!
Kim graduated in 2015, and she is currently attending Lone Star College in Kingwood. She is a movie fanatic and enjoys shopping. Her favorite thing to do when not working is spending time with her puppy Lola!
---
---
Erika Lara, RDA
---
Erika has been with Smile Big Pediatric Dentistry for almost a year. She is working toward becoming a Dental Hygienist since she graduated in 2014. She enjoys getting to help kids feel comfortable about being in the dental office and helping remove their fear of the procedures. She likes to build that trust and connection with each patient, and it gives her a sense of accomplishment when they leave having not shed a tear. She also enjoys watching them grow up as they come back for each visit.
Erika is married and has five brothers. In her free time she likes to spend time at the gym.
---
---
Jessica Carlos
---
More on Jessica coming soon!
---
---
Kathryn Gage
---
More on Kathryn coming soon!
---
---
Lesly Mendoza
---
More on Lesly coming soon!
---