When your child visits Smile Big Pediatric Dentistry for his or her checkup, our team will check their fluoride levels and may provide a fluoride treatment to help strengthen your child's teeth against cavities. To learn more about fluoride treatments in Humble, Texas, and to set up your child's appointment with our friendly pediatric dentist, please call us at 713-697-6453.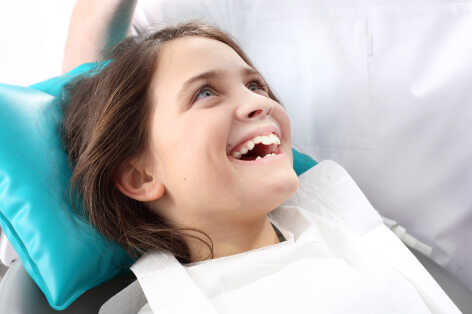 Fluoride is a naturally-occurring mineral, often found in water and food. While your family may be receiving fluoride through drinking water, and should be using a fluoride toothpaste, our team may recommend treating your kids' teeth with topical fluoride to provide additional protection.
Fluoride works to protect teeth by helping strengthen tooth enamel, the hard outer layer of teeth. Enamel can be particularly vulnerable to decay in children, so fluoride treatment is an excellent preventive measure. The process for applying fluoride at our office is quick and fun. We have a variety of tasty flavors your kids can choose from, and it all takes place during their normal cleaning.
If you have any questions about fluoride treatment or any of our other preventive treatments, please contact our office today!
Keep their smile strong with fluoride treatments. Schedule their next appointment today.